PATTERNS OF A POSSIBLE REALITY
MM Gallery
Brunnenstr. 172 D
10119 Berlin
Under the title Patterns of a possible reality, Carla Bertone presents a selection of  paintings on wood made between 2018 and 2021. In these works, the precision and elegance of the geometric shapes, metallic lines and coloured surfaces contrast with the wavy texture of the wood. Form and colour are a means for reflection on how patterns underlie our perceptions and experiences. 
For Bertone, form is understood as a living and intelligent process able to reveal information about ourselves and our environment. To recognize it, it's just need time to stand still and observe.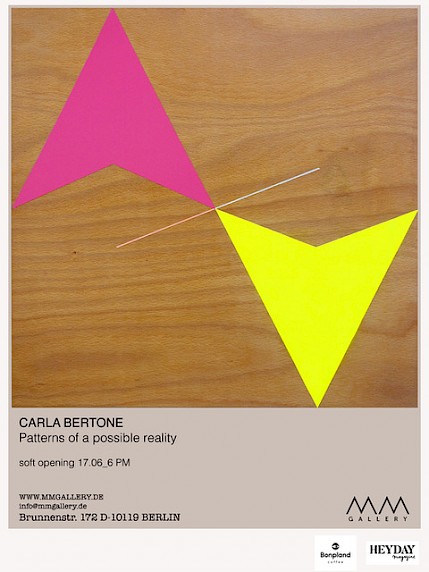 « Overview